SATURN: Smart mAritime saTellite terminal for mUltimedia seRvices and conteNts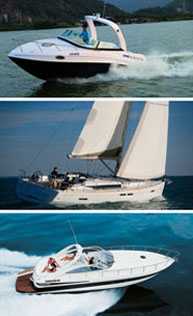 The SATURN project aims at developing a multiband hybrid terminal (satellite and terrestrial), which is compact, light and affordable, able to work on small leisure boats (5-20m), including sailboats.

Even if allowing for opportunistic communication using terrestrial alternative ground networks where available (i.e. GPRS or Wi-Fi in the harbours), the new terminal will exploit the potential offered by S-band satellite communication channel, allowing efficient and convenient distribution of content to large groups of users and to send messages directly from the boat when far from the shore.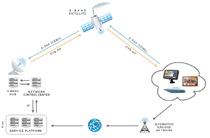 Thanks to the combination with satellite positioning and the application of the standards DVB-SH for the forward link and ETSI S-MIM (S-band Mobile Interactive Multimedia) for the return link, the S-band satellite channel will allow the SATURN terminal to enable a wide range of safety, utility and entertainment services which are now not possible for small boats.

The novelty of SATURN proposal is to use the S-band for maritime applications, without any coverage problems, to enable:
SatCom broadcast channel
- Variety of audio and video channels in streaming
- File datacasting (eg map updates)
- Data streaming (eg RAW-AIS, warnings and weather reports)

SatCom return channel
- Support messages for the broadcast channel
- Distress messages
- Sending / receiving text messages
Compact and affordable maritime devices
Service platform able to integrate providers of services, global and local content
To create a ready-to-market terminal, the project will be split into two phases:
Phase 1: Advanced prototype development (currently in progress)
Phase 2: Industrialization, field trial and marketing